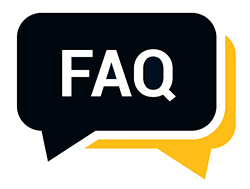 HOW MUCH WILL IT COST TO SHIP MY BOOTS AND WHEN CAN I EXPECT TO RECEIVE THEM?
Please click here for our current shipping information and rates.
WHAT IS YOUR RETURN POLICY FOR BOOTS PURCHASED FROM THE BELLEVILLE WEBSITE?
RETURNS: If for any reason you are not completely satisfied with the boots you purchased directly from us and would like a refund, return them unused to Belleville within 30 days and we'll refund 100% of the price of the boots, excluding any shipping charges. No refunds will be offered for boots returned after the 30-day period.
To obtain a refund, please call 1-800-376-6978 to obtain a return authorization number.
A credit will appear on your credit card within two billing cycles.
I JUST RECEIVED MY BOOTS AND THEY DON'T FIT. HOW DO I EXCHANGE THEM FOR THE RIGHT SIZE?
Please contact our Belleville Boot Customer Service Department at 1-800-376-6978 or via email at boots@bellevilleboot.com with your request to exchange your boots for another size. For exchanges, we will pay to have a new pair shipped to you, but we will not reimburse you for the shipping cost to return the original pair. All footwear should be returned with postage prepaid and in its original packaging. COD shipments will NOT be accepted.
HOW DO I KNOW WHAT SIZE BOOT I SHOULD ORDER?
Unfortunately, not all boot brands fit the same. Belleville boots are about ½ to 1 full size larger in fit than your normal shoe size depending on the type of boot you choose (hot weather vs. waterproof/insulated). In many cases, we have found our hot weather boots run about 1 size larger than your normal shoe size; however, boots containing a GORE-TEX® bootie may require only ½ size larger than your normal size for a proper fit.
For additional sizing tips, please click here.
HOW CAN I CARE FOR MY BOOTS?
Based on the style of boot, cleaning instructions will vary; however, in general we recommend the following guidelines:
Remove dirt by brushing boots with a soft/medium bristle brush.
Using a mixture of warm water and a mild detergent, lightly scrub the leather and nylon fabric with a soft brush to remove any excess dirt.
Air Dry boots naturally at room temperature. Do not expose boots to direct intense heat (such as a blow dryer) as this can cause damage to the boot.
For full care instructions, please click here.
WHICH BELLEVILLE BOOT STYLES ARE FLIGHT APPROVED?
Belleville offers the largest assortment of Flight Approved boots for the U.S. Military. The following flight boots meet or exceed U.S. Air Force, U.S. Army, U.S. Navy and U.S. Marine Corps flight boot standards for heat and flame resistance.
| | |
| --- | --- |
| U.S. Military Branch | Flight Approved Boot Styles |
| U.S Army | 330 COY ST, C790, C790 ST, C793, C775, C775 ST, 790 / F790 |
| U.S Air Force | 330 COY ST, C790, C790 ST, C793, C775, C775 ST, 790/F790, 655, 693, 690, 675 |
| U.S. Navy | 330 COY ST, 330 DES ST, 330 ST, 800 ST, 339 ST, 495 ST/F495 ST |
| U.S Marine Corps | 330 COY ST, 330 DES ST, 330 ST, 800 ST, 339 ST, 495 ST/F495 ST |
DO THE LETTERS THAT EITHER PRECEDE OR FOLLOW BOOT STYLE NUMBERS SERVE AS A DESIGNATION RELATED TO THE FEATURES OF THE BOOT?
Actually, yes. We use several letters to help designate the various features each boot style contains. The following is a breakdown of the meaning of some of the letters used:
| | |
| --- | --- |
| ST | Steel Toe Boot |
| CT | Composite Toe Boot |
| Z | Zipper Boot |
| Z WP | Zipper, Waterproof Boot |
| F | Female Boot |
HOW CAN I BECOME AN AUTHORIZED DEALER OF BELLEVILLE PRODUCTS?
If you interested in becoming an authorized dealer, please email your store name, location and contact information to boots@bellevilleboot.com and one of our sales representatives will contact you shortly.